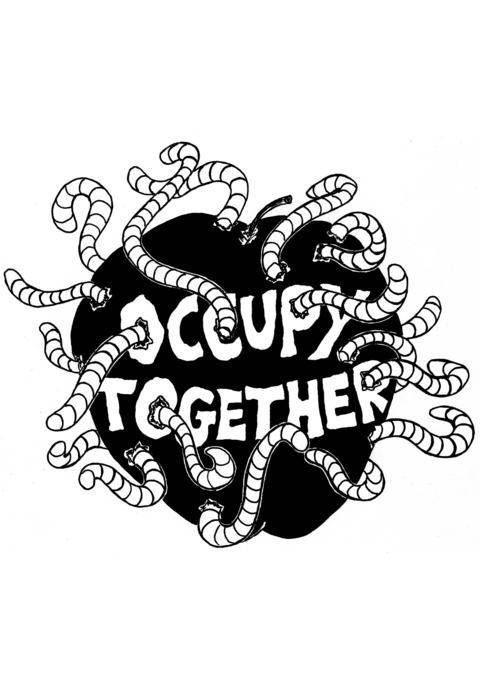 ***Next Meeting on Monday Dec. 5 at 5:30-7:00PM at the Orchard Court Apartments community room at 35th st. and Orchard
GA Minutes 12/1/11
Report Backs:
  Todd: Occupy and Improve has been successful in continuing with garbage pickup from 2-3:00PM outside the library. There has continued to be mostly positive reactions from people seeing Todd improving the town with garbage cleanup especially to Todd's shirt which says "Occupy and Improve!"
Roy has printed the original Occupy Wallstreet Declaration in pamphlet form to hand out to people in Corvallis upon GA approval. The pamphlet is in response to some people saying, "Occupy doesn't have any demands or concrete goals".
-GA CONSENSUS-
Upcoming event called "Occupy the Courts" happening January 20 in response, protest, and remembrance of the supreme court decision of January 21, 2009 that gave corporations the title of "person". Move to Amend aims to amend the US Constitution so that corporations are NO longer legally considered people.
  A teach-in will be occurring January 11 through Occupy OSU to help teach and inform people about Corporate Personhood in US law.
Move Our Money: 
This group will meet at the Corvallis Public Library at 4:00PM on Monday 12/5/11 in conference room
C
on the 2nd floor. The topic for the first meeting is, "Questions we might have for the OSU Federal Credit Union representative when we talk with her/him about moving Corvallis(OUR) money".
 Proposals:
Roy: Upcoming Troubadour Mexican music show January 6 and 14 in downtown Corvallis. Will Occupy Corvallis support this event?
CONSENSUS AGREEMENT
Todd: Create an open forum with the Multicultural club here at OSU to discuss non-violent democratic movements of the world through many different cultures. Begin the forum during MLK week by watching movies like "A Force More Powerful" and later discuss the impact upon the people of that country hopefully with people FROM that country!
Strong group support, refined proposal is coming back to GA later.
TABLED
Chris: Due to waning support for the protest at Bank of America, we should cancel the ongoing event from Occupy Corvallis calender.
CONSENSUS AGREEMENT
Amberlynn: Red Door Proposal
TABLED
Finance Committee member: Can Occupy Corvallis set up a safe locker to store the funds for different group projects?
TABLED NO DECISION
Announcements:
Come and support the Reading Group in Hovland Hall room 104 at 7:00PM. The group meets directly after the Occupy OSU GA.
The website
http://interoccupy.org/
 is up and running with exciting possibilities for connecting with occupy cities around the world! WOW!
Dec 10, 2011 at Sunnyside Up Cafe 12:00-4:00PM a group connecting with Amnesty International will be writing letters to prisoners. Please come and help write letters to our brothers and sisters behind bars; the more the better.
Occupy Eugene has been in pretty serious talks with their local City Council about their occupation's future. Please check out
http://occupyeugenemedia.org/
for more information on what has been happening with the occupation in Eugene.